Welcome
---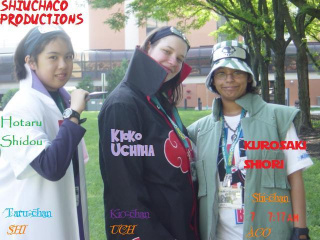 Welcome to the official page of SHIUCHACO Productions!
A bit on the more topical side, SHIUCHACO Productions is a group of local New York cosplayers out to have fun and make memories. Why? Because that is what we are all about. Cosplaying is our life and we enjoy it. Dattebayo!
-------------------
Thanks for watching, and I hope you stick with us.